Maky Zanganeh, DDS, MBA
Director
Founder and CEO of Maky Zanganeh and Associates, Inc., an investment, consulting and management group.
Maky Zanganeh has more than 16 years of strategic planning, management, corporate, clinical, business and marketing experience in the pharmaceutical, medical device and technology industries.
Prior to founding Maky Zanganeh & Associates, Maky was the COO at Pharmacyclics, Inc. where she oversaw all clinical, research, commercial and business-related matters. Under her leadership, the company was able to achieve four FDA labels, with three Breakthrough Therapy Designations, in 14 months; a feat which has never been accomplished by any company before.  Maky also drove the multi-million dollar collaboration and license deal for ibrutinib with Janssen Biotech Inc. in 2011 and the subsequent sale of the company for $21 billion dollars in 2015 to AbbVie, Inc.; the second largest biopharmaceutical sale ever in the industry.
The deal with Janssen Biotech received the award of the "Best Biotech Transaction" in 2011.
Under her leadership in 2015, Pharmacyclics was awarded the prestigious Prix Galien for Best Pharmaceutical Agent.  This award is the biomedical industry's highest accolade, the Prix Galien Award recognizes outstanding achievement in the development of new therapies.
Previously, Maky held senior and executive positions including International Product Manager for IRCAD-EITS, General Director Pos De Competitive for Therapeutic Innovation and President Director General (CEO) of Europe, Middle East and Africa and World-wide Vice President of Training and Education for Computer Motion (which was acquired in 2003 by Intuitive Surgical).
Maky is currently on the Board of Directors of Human Longevity Inc., Renovorx, Radial Medical and Pulse Biosciences.
Maky earned her Doctor of Dental Surgery and her Master of Business Administration in International Business in France. She is a licensed investment advisor (Series 65) and has her dentistry license. She is fluent in French, German, Farsi and English. Dr Zanganeh earned the Fierce Biotech "2013 Top Women in Biotech" award and the Ernst & Young Entrepreneur of the Year award in 2013.
Angela Macfarlane
Director
Ms. Macfarlane currently serves as CEO of Voyant Biotherapeutics, LLC, an early-stage biotech company dedicated to solving age-related macular degeneration. She founded and also serves as a Managing Partner of ForSight Labs, LLC an ophthalmic incubator formed in 2005 in partnership with Dr. Eugene de Juan, Jr. MD, and The Foundry. ForSight has started seven VISION companies in both therapeutics and medical devices — including Transcend Medical, Inc. (acquired by ALCON), ForSight Newco II, Inc. (acquired by QLT), NexisVision, Inc. (licensed), Forsight VISION4, Inc. (acquired by Roche), ForSight VISION5, Inc. (acquired by ALLERGAN), ForSight VISION6, Inc. (private/strategic partnership), and FSV7, LLC (private), focused on developing therapeutics for CNS disorders. Ms. Macfarlane served as the operating CEO of 3 ForSight companies, including as founding CEO through acquisition for ForSight VISION4, Inc. (Acquired by ROCHE), and ForSight VISION5, Inc., (Acquired by Allergan).
Previously, Ms. Macfarlane served as Chief Technology Counsel to The Foundry, a medical technology incubator, and Technology Counsel for Thomas J. Fogarty, M.D., a renowned physician/entrepreneur where she participated in the formation and/or development of 9 companies. She previously served on the senior management teams and counsel at TransVascular, Inc. (acquired by Medtronic), AneuRx, Inc. (acquired by Medtronic), and VidaMed Inc. (through IPO).
Ms. Macfarlane is an inventor on 25 U.S. issued patents and received her BA in Business Administration from San Francisco State University, and her J.D. from Golden Gate University School of Law. She currently serves on the board of the Fogarty Institute for Innovation and is a mentor in the Ferolyn Powell Leadership Program.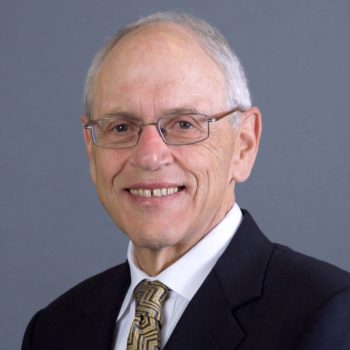 David Diamond
Director
Mr. Diamond provides strategic guidance and operational oversight to CEOs and Board Directors in the Life Sciences industry. Mr. Diamond has significant experience assisting management teams and board directors with capital financing and strategic business planning nationally and internationally. He has built strong relationships with Wall Street Bankers. Mr. Diamond is the National Life Sciences and Technology Practice Lead at Mayer Hoffman McCann P.C. a national CPA firm. He has over 30 years of experience in both public accounting and industry. He is an active CPA and a former auditor. He is the Audit Chair and Board member for Oncotelic, Inc. Additionally, he was a Board member for Kreston International ($2 billion CPA network) for seven years and a San Diego Venture Group board member for seven years and was a Founding Member of UCSD Connect. Mr. Diamond is a Certified Director in Corporate Governance from UCLA Anderson Graduate School of Management and a CPA in USA, Israel and South Africa.